Helping children and their parents
WOMEN FOR WOMEN (W4W) was founded on 12 October 2012 by Ivana and Pavel Tykac. In the first two years we mainly focused on helping women and their children who were at risk especially psychologically, economically and socially, at risk with the loss of their housing and unable to solve their situation on their own. Nowadays we have a portfolio of successful projects that focus on helping children and their parents.
Our most extensive project addressing the issue of access to school lunches is the W4W: Lunches for Children project. In 2022, it involved 1,234 schools and school canteens and registered 18,765 child boarders. The total amount of funds spent through this project on children's lunches exceeded CZK 60 million.
In March 2023, we also launched the W4W: SOS to Kindergarten project, in which we help socially disadvantaged children by paying for their meals in kindergarten. We believe that a regular and balanced diet is crucial for children of all ages. Eating together not only helps the little ones to learn good eating habits, but also provides a foundation for their adaptation in kindergarten, which is an important preparation for school.
The W4W: Family Service project focuses on helping divorcing parents. It aims to work with the courts to facilitate the divorce process between two partners so that it has the least impact on the children.
In addition to working with specific individuals, we are dedicated to raising awareness. A key activity of WOMEN FOR WOMEN, o.p.s. is to highlight the topics and issues that affect single parents, children and complete families and to seek specific solutions to improve the situation in the Czech Republic.
Our work emphasizes the issues of education, employment, job placement for single mothers, a sophisticated, fair and functional system of assistance (alimony, affordable housing, legal aid, support) and legislation. Last but not least, we focus on issues related to the social education, individual responsibility and tolerance.
To create an environment in which all single parents and complete families can live, without exception.
To help single parents to obtain affordable, decent and safe housing.
To help parents heal their relationships.
To help as many elementary school students in the country as possible pay for school lunches.
To support pupils in their education.
To ensure the full social and economic participation of single parents in the Czech Republic the way that they have someone to turn to and someone to support them.

To help to reflect on their relationships, to work on them, to heal them in a timely manner, especially to protect children from the negative impacts and trauma they take away from their parents' separations and divorces.

Ensure that children in schools across the Czech Republic do not starve.

To share experiences from practice, to communicate solution proposals or the insights of the experts.
We are a member of the international organisation COFACE Families Europe
WOMEN FOR WOMEN, o.p.s. is the only company from the Czech Republic to be a member of the international organization COFACE Families Europe, which acts as an umbrella or voice for the needs of families in the European Union and beyond the borders of EU as well.
The main objective of COFACE Families Europe is to contribute to the creation of a more appropriate and functional family policy in the European Union. Our company participates in international conferences organized by COFACE throughout Europe and presents problems and their solutions on behalf of the Czech Republic.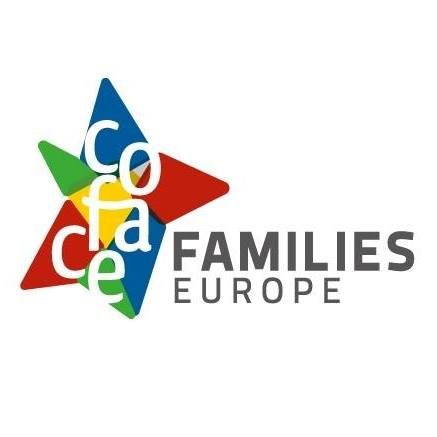 We are a member of the Association for Corporate Social Responsibility
As WOMEN FOR WOMEN, o.p.s., we have become a member of the Association for Corporate Social Responsibility (A-CSR). This association strives to make social responsibility and sustainability a natural part of business and the functioning of every organization in the Czech Republic. We believe that through the membership in this association we will be able to spread awareness of the needs of socially disadvantaged children and their parents even better. We will ultimately be able to help more people.