Helping children and their parents since 2012
WOMEN FOR WOMEN was founded on 12 October 2012 by Ivana and Pavel Tykač. In the first two years, the organisation focused mainly on helping women and children at risk, especially psychologically, economically, and socially or threatened with the loss of housing and unable to solve their situation on their own. Over time, our support and projects have expanded, and today, we provide assistance and aid to single parents, children, and families through our specifically-focused projects, programmes, and counselling sessions.
We help single parents so they can help themselves. As the old Chinese proverb says, we don't give fish, we teach to fish.

We help to heal relationships.

We help to alleviate the trauma of children experiencing parental divorce. We are dedicated to assisting elementary school children to better socialize with their classmates.

We help children with a socially disadvantaged background secure devices so they can participate in distance learning. And not only that... 
We map the needs of the target groups and evaluate and seek solutions to improve the situation. A fundamental pillar of our work is to highlight topics and issues that concern single parents and families. Our mission is to work not only with individuals, but also with society as a whole and to raise awareness. Our work focuses on topics such as education, employment, good job opportunities for single mothers. We aim to create a sophisticated, fair, and functional support system that includes child support, affordable housing, legal aid, and assistance. However, we are also invested in promoting social education, individual responsibility, and tolerance.
We appreciate that over the past years, we have been able to motivate the Ministry of Labour and Social Affairs and the Ministry of Education, Youth and Sports to address the issue of starving schoolchildren in the Czech Republic. We continue to raise the issue of the need to find a systemic solution to this widespread problem in the political sphere. During the COVID-19 pandemic, it became very clear how closely school lunch is linked to education.
Our attitude is one of leadership and motivation. Strategically, we strive not only for a good standing, but to be at the centre of the Czech Republic's impact. Our work is characterised by learning, risk-taking, mutual respect, inquisitive spirit, and the ability to build. We support single parents and families to succeed, enabling them to gain opportunities in life so that they can fulfill their ambitions. Enabling families to have a secure family environment is fundamental to our work.
To create an environment in which all single parents and families can live.
To help single parents obtain affordable, decent, and — frequently — safe housing for themselves and their children.
To help parents mend their relationships.
To help as many elementary school children as possible in the Czech Republic pay for school lunches.
To support children in education.
To ensure full social and economic participation of single parents in the Czech Republic. We want to make sure they have someone to turn to and someone to support them.

To help us reflect on our relationships, work on them, and mend them in time, especially to protect our children from the very negative effects and traumas they take away from their parents' separation or divorce.

To ensure that children in schools across the Czech Republic do not starve.

To pass on our practical experience and provide suggestions for solutions or expert insights.
We are a member of the international organisation COFACE Families Europe
WOMEN FOR WOMEN, o.p.s. is the only company from the Czech Republic to be a member of the international organization COFACE Families Europe, which acts as an umbrella or voice for the needs of families in the European Union and beyond.
The main objective of COFACE Families Europe is to contribute to the creation of a more appropriate and functional family policy in the European Union. Our company participates in international conferences organized by COFACE throughout Europe and presents problems and their solutions on behalf of the Czech Republic.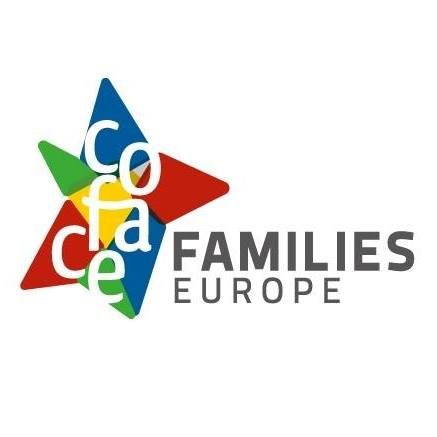 We are a member of the international organisation COFACE Families Europe
As WOMEN FOR WOMEN, o.p.s., we have become a member of the Association for Corporate Social Responsibility (A-CSR). This association strives to make social responsibility and sustainability a natural part of business and the functioning of every organization in the Czech Republic. We believe that through the membership in this association we will be able to spread awareness of the needs of socially disadvantaged children and their parents even better. We will ultimately be able to help more people.